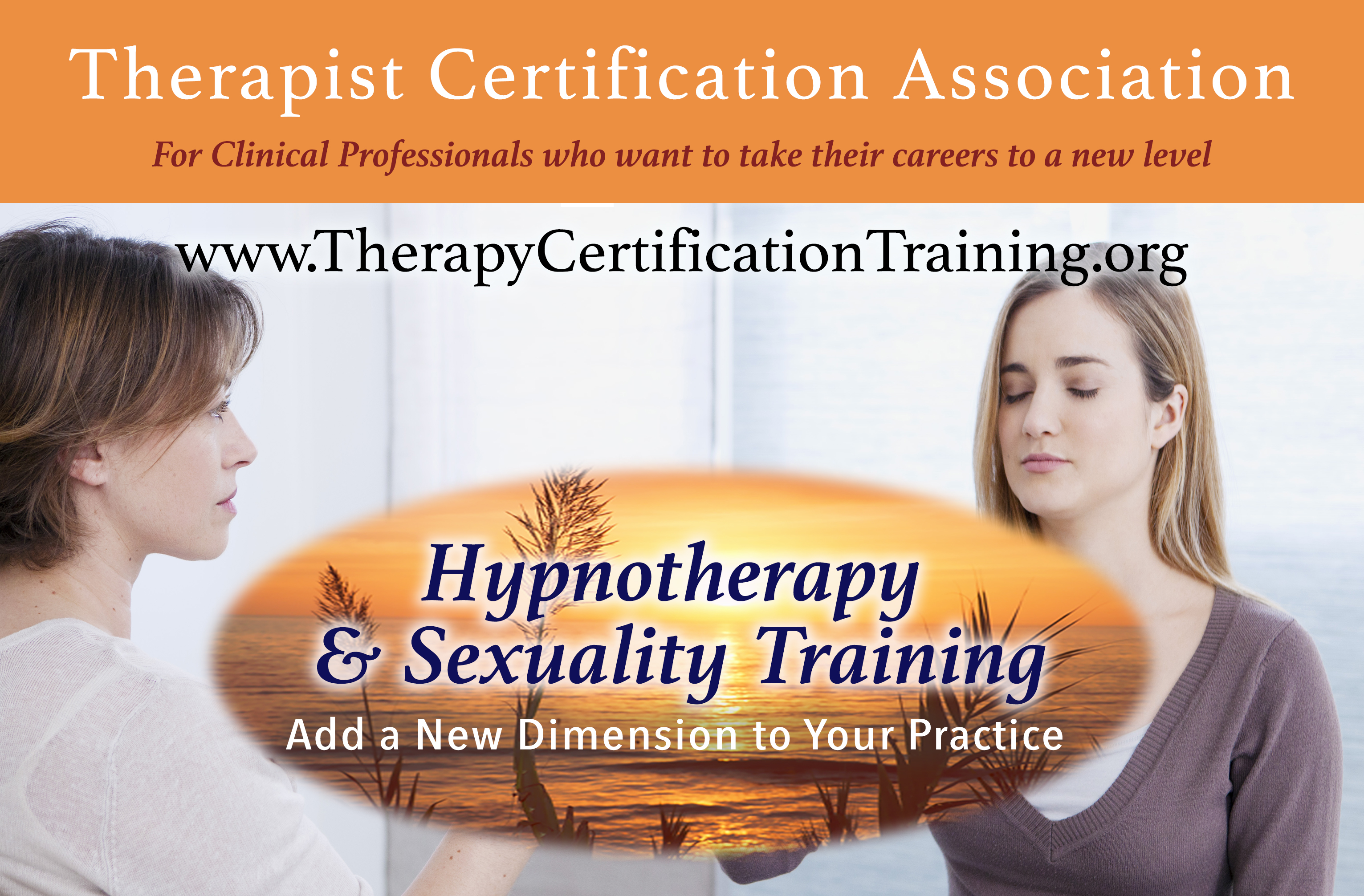 Join this year's trainings starting in January and June 2023!!!
See dates below.
Classes take place over - 5 day session (Part 1) and then one day per month for 5 months.
It is always advantageous for therapists to have a variety of therapeutic interventions in their repertoires. Part 1 of this program will teach students the skills and techniques to use hypnosis to address a wide variety of issues. Part 2 will focus more specifically on implementing hypnotherapy with sexual concerns.
Each part consists of didactic training and experiential exercises and practice. Students will also practice on their own between Parts 1 and 2. Please review the course descriptions in the catalogue.
Upon completion, students will be certified by a national board. This program may be taken for individual certification or included towards the doctoral degree.
Classes take place online.

Cohort 1
January 26-30, 2023 (Part 1) Five days,
(Part 2) 2-9-23 , 3-9-23, 4-13-23, 5-11-23, and 6-8-23
Cohort 2
June 15-19, 2023 (Part 1) Five days
(Part 2) 8-17-23, 9-14-23, 10-12-23, 11-9-23, 12-7-23
This program may be taken on its own for Board Certification for a cost of $2,780 or take 10% off if you are an IICS student and taking this as an additional certification.