Dr. Carol L. Clark – Director and Board of Advisors President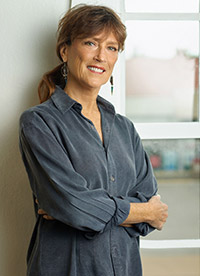 Dr. Carol Clark graduated from Trenton State College in 1990 with a Master's degree in Counseling. She moved to Miami and, after attaining her license, became a Certified Addictions Professional. She then graduated from the Institute for Advanced Study of Human Sexuality with her doctoral degree and the right to the title of Sex Therapist.
Social Location of the Instructor
Consistent with a striving for multicultural competence, this instructor acknowledges that her lens is that of a cisgender, white, Christian, Eurocentric, able bodied, economically privileged, heterosexual, female-identified, middle-aged, person who has lived with all of the privileges, both earned and unearned, as well as aspects of marginalization that come with my social location. I am a wife, daughter, sister, licensed mental health counselor, educator, sexologist, person of faith, liberal/leftist, and activist. I have no natural children. The following presentation reflects my social location. I will make mistakes. I will commit microaggressions and acts of exclusion. I ask that you please hold me accountable for those. Please, if your voice or story is not included in a way that you wish to verbalize, I welcome you to call this to my attention and in advance I ask for your pardon.
Many of the slides are set up with a North American (USA in particular) context. Please add international examples if you have them to share as it will only enrich our learning.